Enable LetsEncrypt SSL in ISPConfig
Login to ISPConfig at
https://your-server-ip:8080
On main menu, click on "Sites". It will show all available web sites on your server.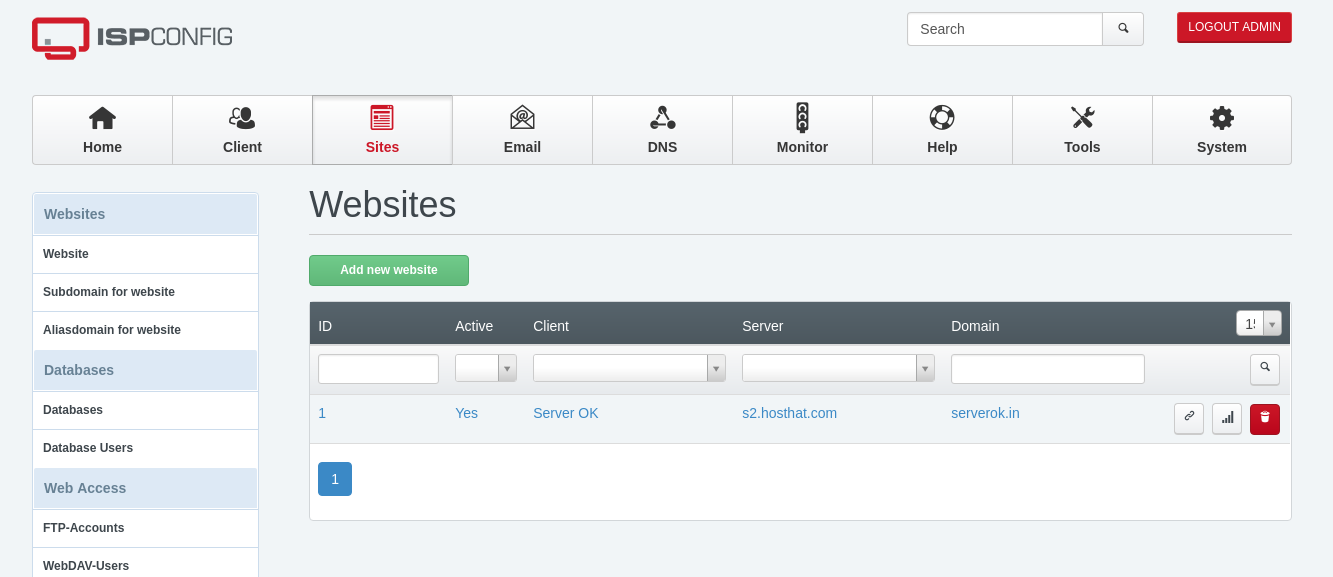 Click on the domain on which you need LetsEncrypt SSL installed.
On Next page, click the check boxes "SSL" and "LetsEncrypt".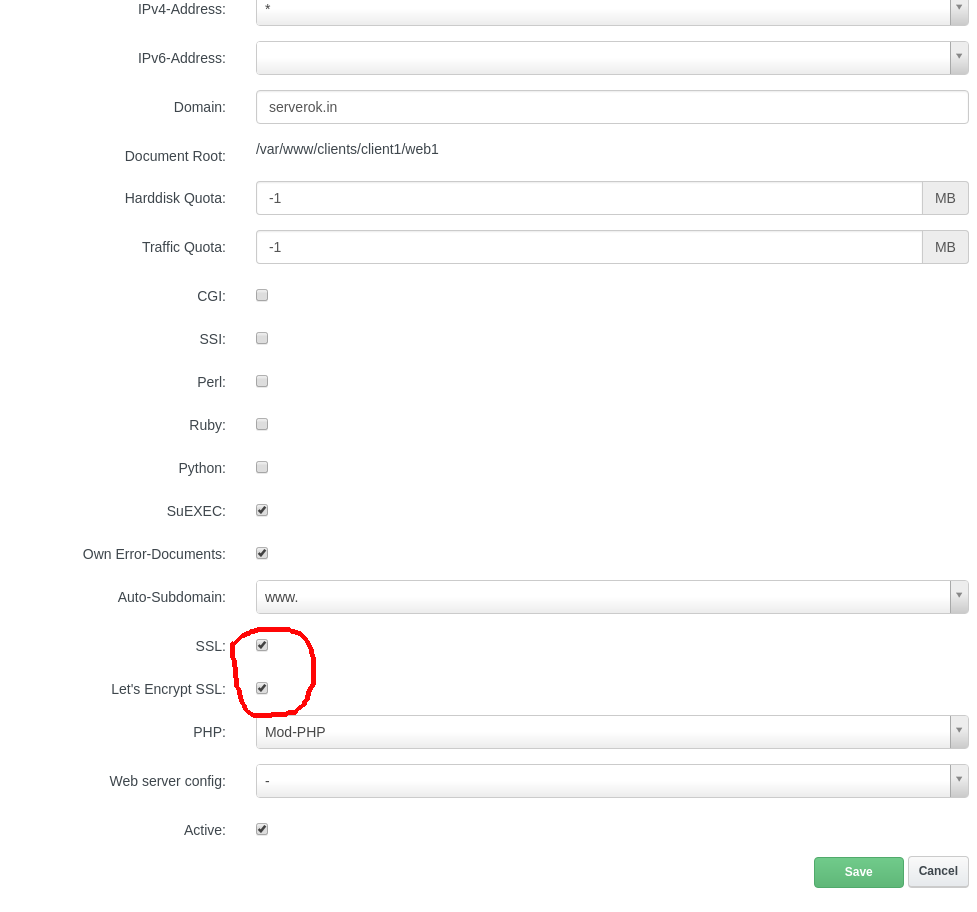 Click "Save" button. In few minutes you will get SSL installed on your web site.
See LetsEncrypt