How To Add an Additional IP Address in cPanel Server
Cpanel servers allow you to add multiple IP addresses. Additional IP addresses are useful for running name servers, hosting sites on different IP addresses (many use dedicated IP for SEO), and mail servers. Before you can add additional IP addresses to a server, you need it purchased from your server provider.
To add an IP address, log in to WHM of your server by going to
http

:

//your-server-ip/whm
After login, click on
IP

Functions

>

Add

a

New

IP

Address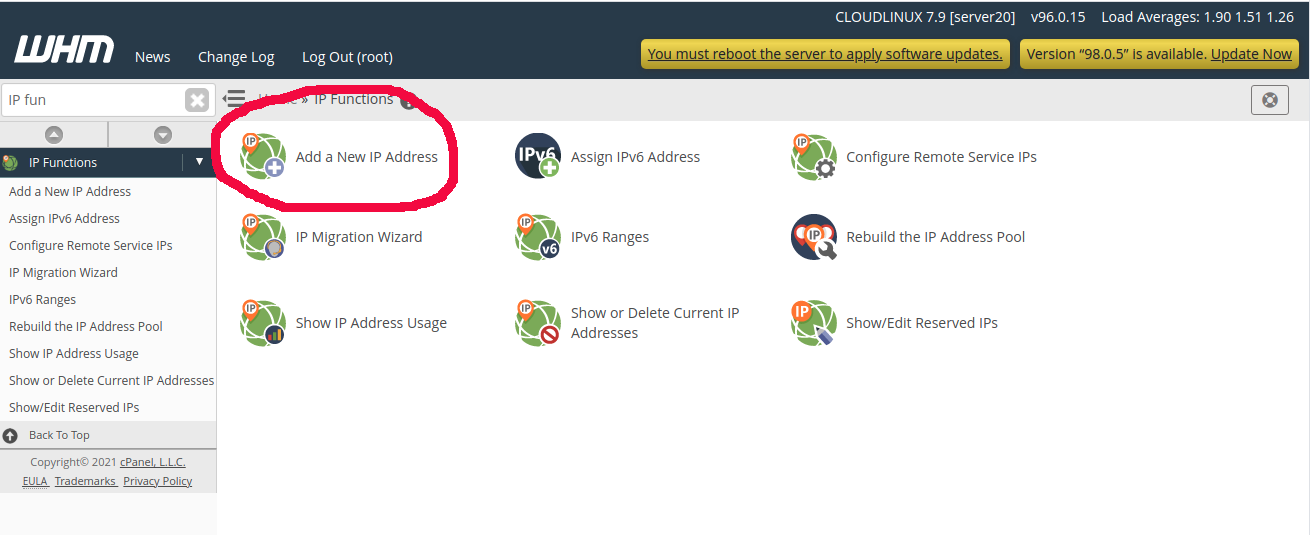 On the next page, you will get a form, where you can add the IP address.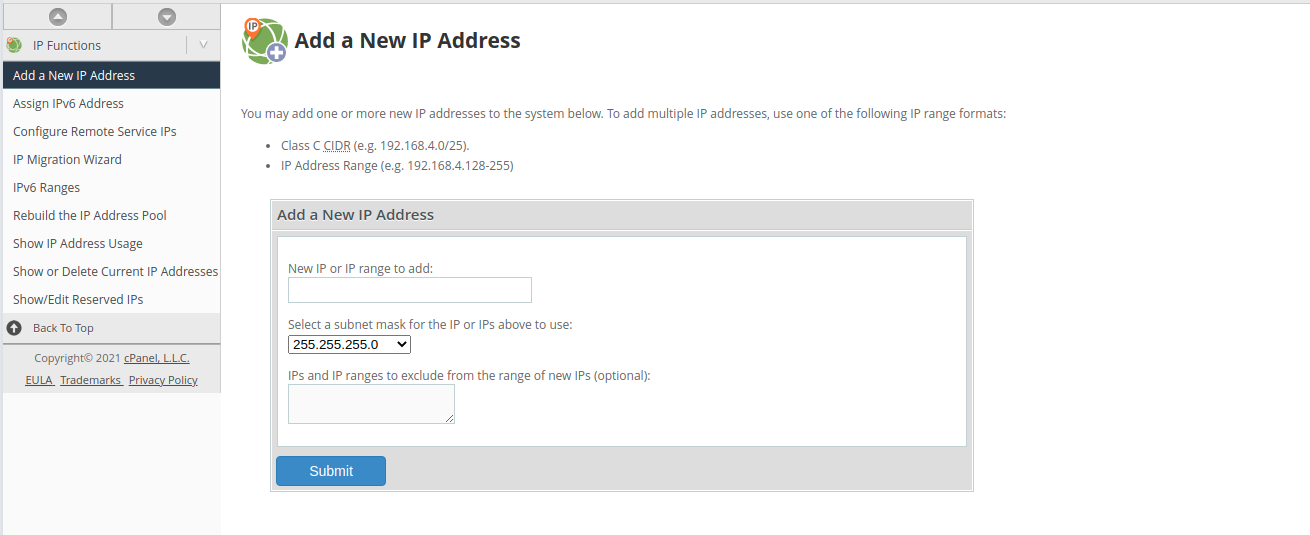 Enter your IP address in the text box "New IP or IP range to add:". Then select the netmask from the select box below. Netmask and IP address will be provided by your server hosting provider. Generally, netmask will be 255.255.255.0, some providers recommend you to use 255.255.255.255.
Click on Submit button to add IP address.
To verify IP address working properly, you can ping to the IP or visit the IP address in a web browser, you should see the default Cpanel page.
See Cpanel Server