Enable ModSecurity in Cpanel Server
Login to WHM. Go to ModSecurity™ Vendors.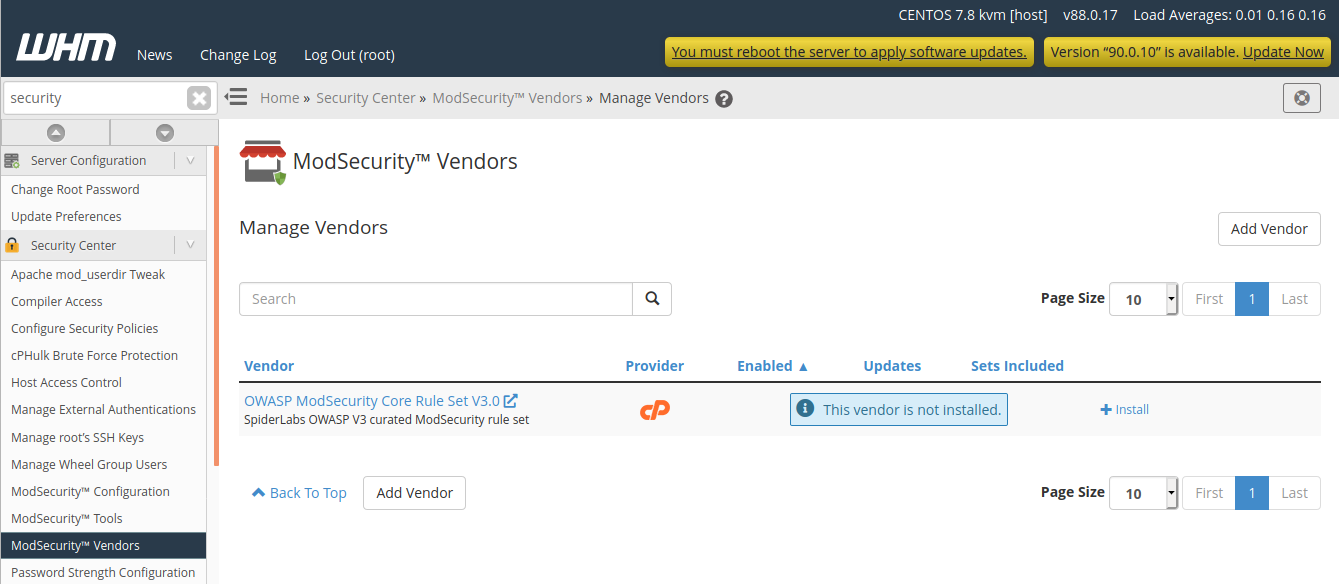 By default cpanel come with "OWASP ModSecurity Core Rule Set V3.0" rule. To enable it click on "+ install" link right side.
To add a third party rule set, click on "Add Vendor" button.
To install comodo WAF rules, enter
https

:

//waf.comodo.com/doc/meta_comodo_apache.yaml
Click "Load", you will see some info auto filled, scroll down and clikc "Save" button.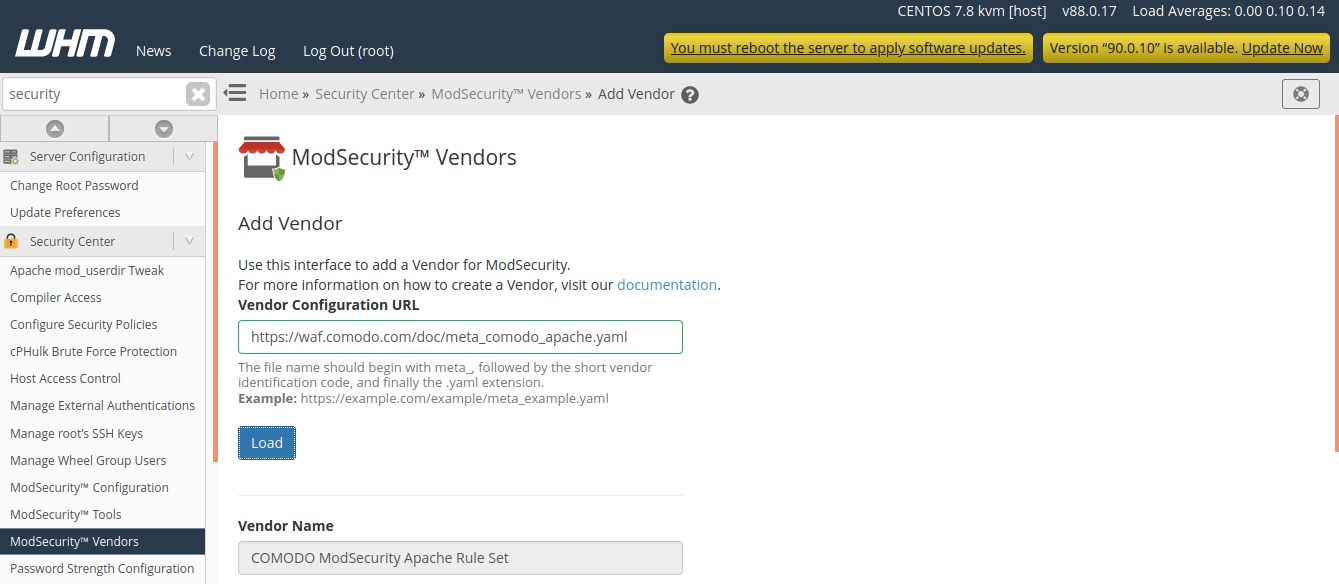 Now you have Comodo WAF rules enabled on your server.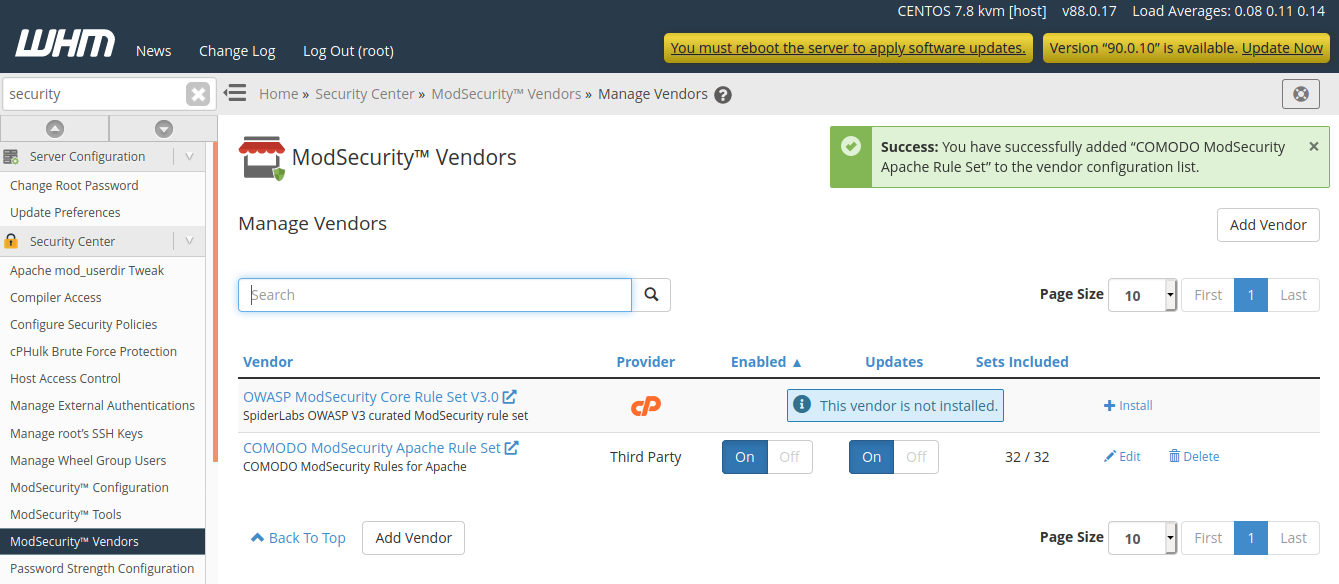 See ModSecurity