Here are some control panel for game hosting
pterodactyl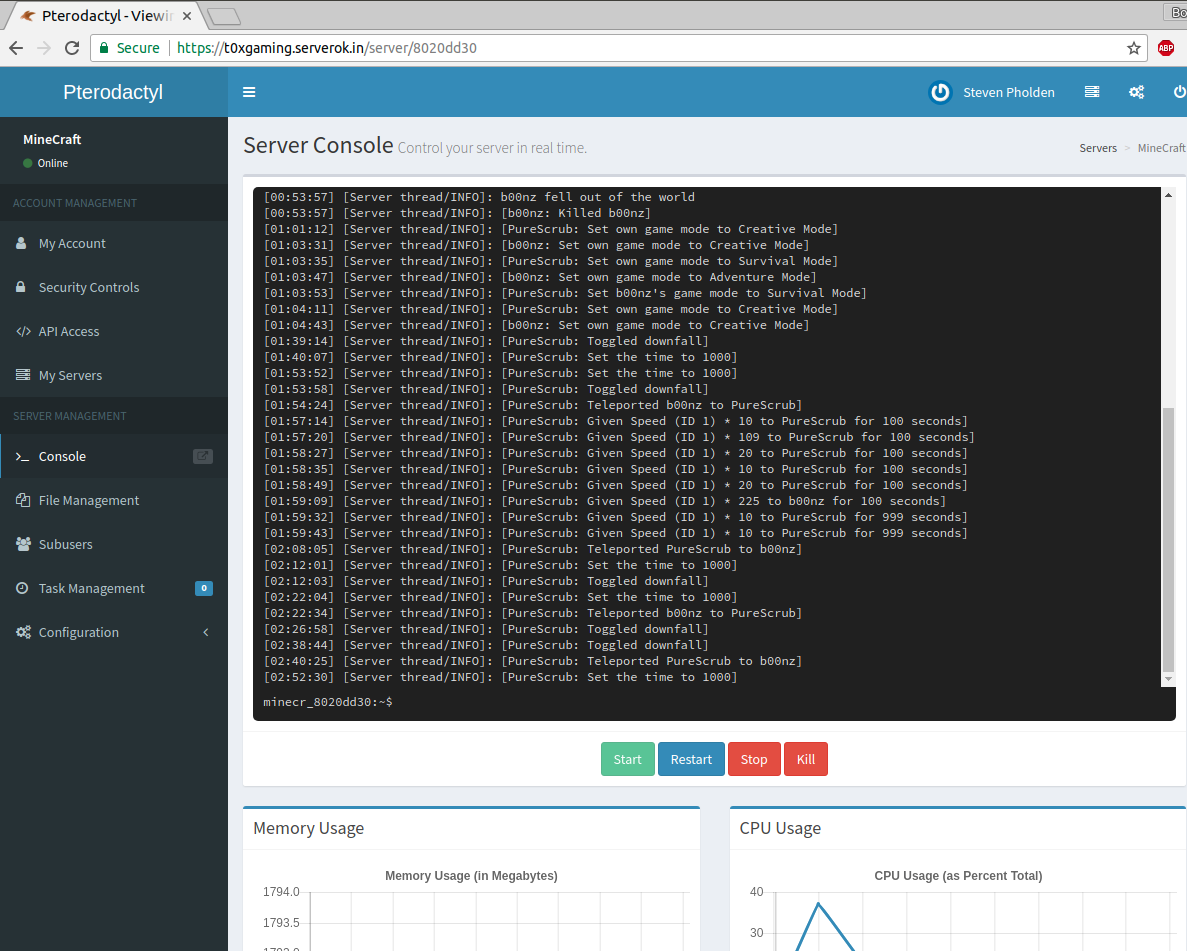 Open Source, Free. Using Laravel PHP framework, Docker. Limited game support.
TCADMIN
This is popular game hosting control panel. It is $15 per month
GameCP
Cost $4 per month. Look like outdated software. I installed this, did not work. There is no support. Tickets never get replied by GameCP support.
pufferpanel
PufferPanel is an open source game server management panel designed for both small networks and game server providers. PufferPanel supports Minecraft, Spigot, Sponge, Source Dedicated Servers, BungeeCord, PocketMine and much more.