How To See Currently Running Processes in Cpanel/WHM Server
To see the currently running process on Cpanel/WHM server, log in to WHM.
Search for "process" on the left-top corner search box.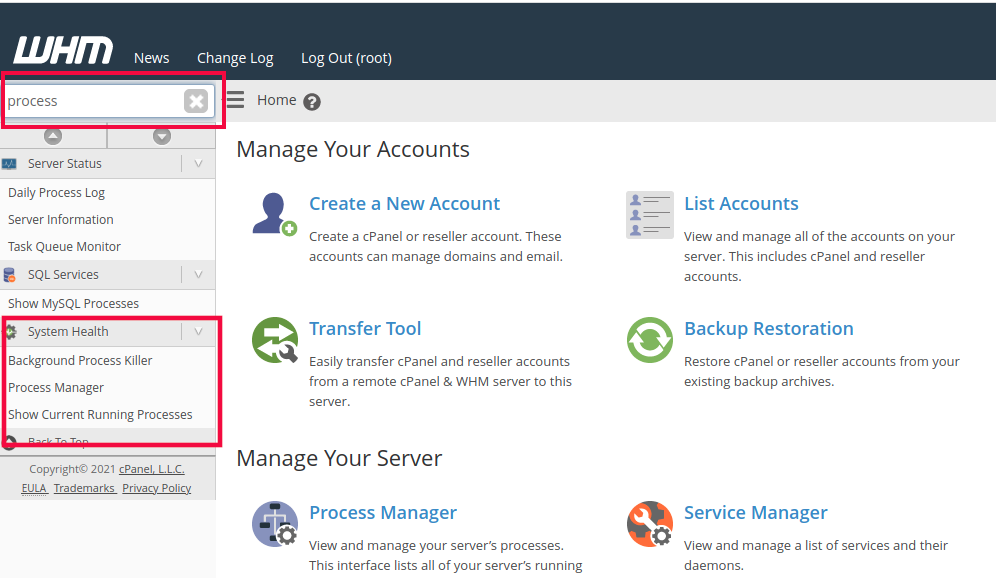 Under System health, click on "Process Manager"
WHM

>

System

Health

>

Process

Manager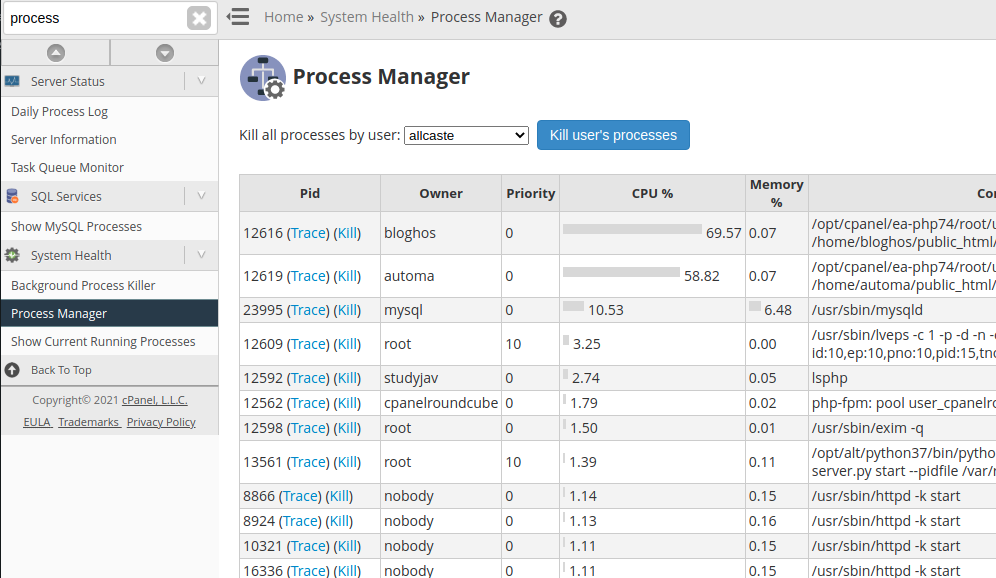 This page list all running process. On the left of each process, you have the option to kill a process and trace.
The "trace" option allows you to see what the process is doing. It uses strace command to attach a process and show the result.
kill option allows you to kill a process. There is an option to kill all processes owned by a specific user.
On the left menu, there is another link "Show Current Running Processes", this just shows a read-only process list. You won't be able to interact with it.
Another option is to search for "terminal" in WHM, click on Terminal Link. This will open the Terminal connection to the server, here you can run Linux commands. You can use the following Linux commands to see the running process.
Back to Cpanel Server