Set Time in Cpanel Server
In Cpanel Server, you can set Time Zone in WHM once you logged in as user root. If you have WHM reseller access you won't be able to set server time. You need to contact the server administrator with root access to set the time.
Go to
Home

>

Server

Configuration

>

Server

Time
You can also use the search box on the top-left corner of WHM. Search for "time".
On the Server Time page, you can change the server time zone.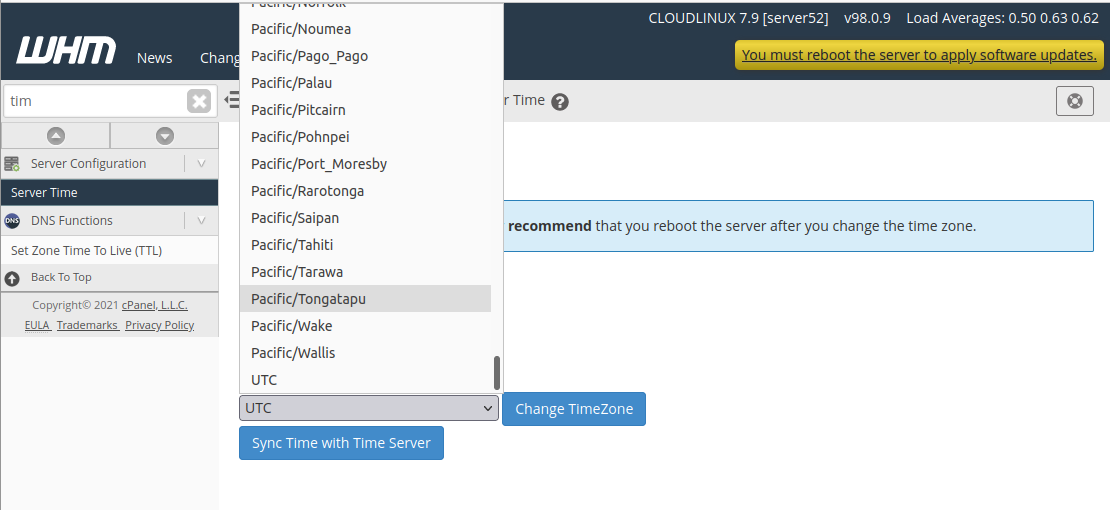 From the Dropdown menu, select the desired time zone you want.
Click the button "Change TimeZone" to change the time zone.
If you have customers from different countries, it is better to select time zone UTC (GMT + 0) as it is universal time Most PHP applications have the option to offset time from UTC and display the local time for users.
Once the time zone is set, click on the button "Sync Time with Time Server". This will update server time.
Back to Cpanel Server Setup