How to Disable Mailman in cPanel?
Mailman is a mailing list management software that comes by default on Cpanel Servers. Most websites don't need this feature. Most small sites don't need email discussion features provided by Mailman, mostly used by large scale open-source software for email discussion.
To disable Mailman, login to WHM
Method 1
In WHM, search for "service manager", click on "Service Manager" link. On next page, make sure checkboxs right side of Mailman is not checked.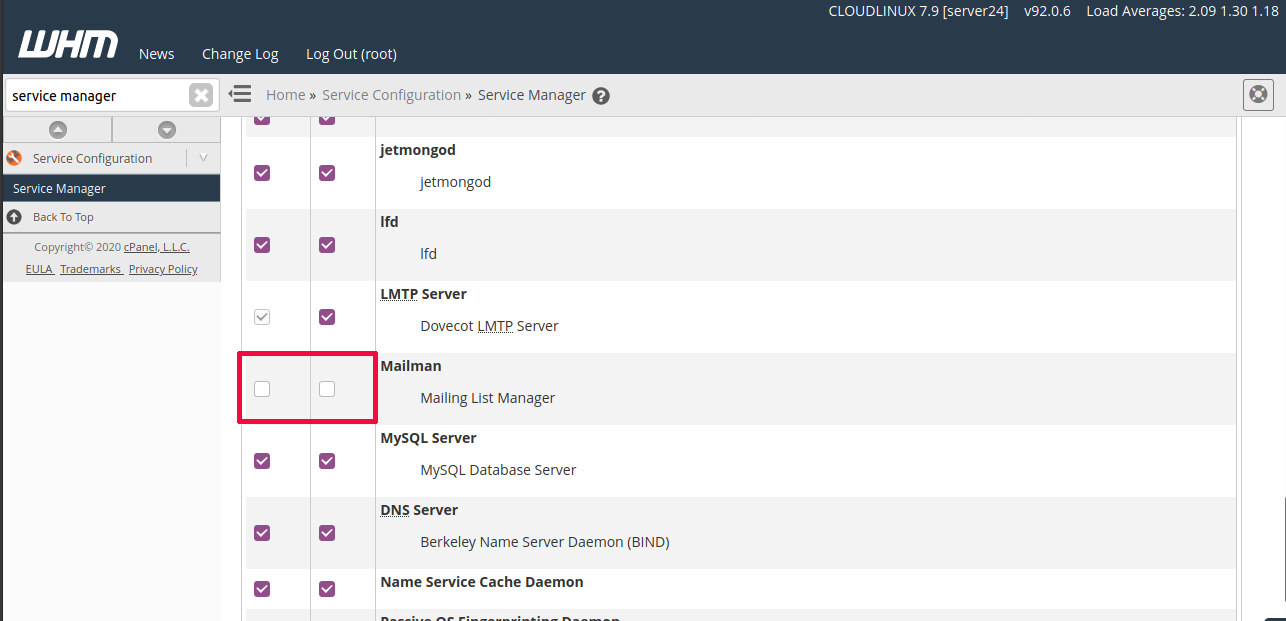 Method 2
Go to
WHM

>

Server

Configuration

>

Tweak

Settings
Search for mailman.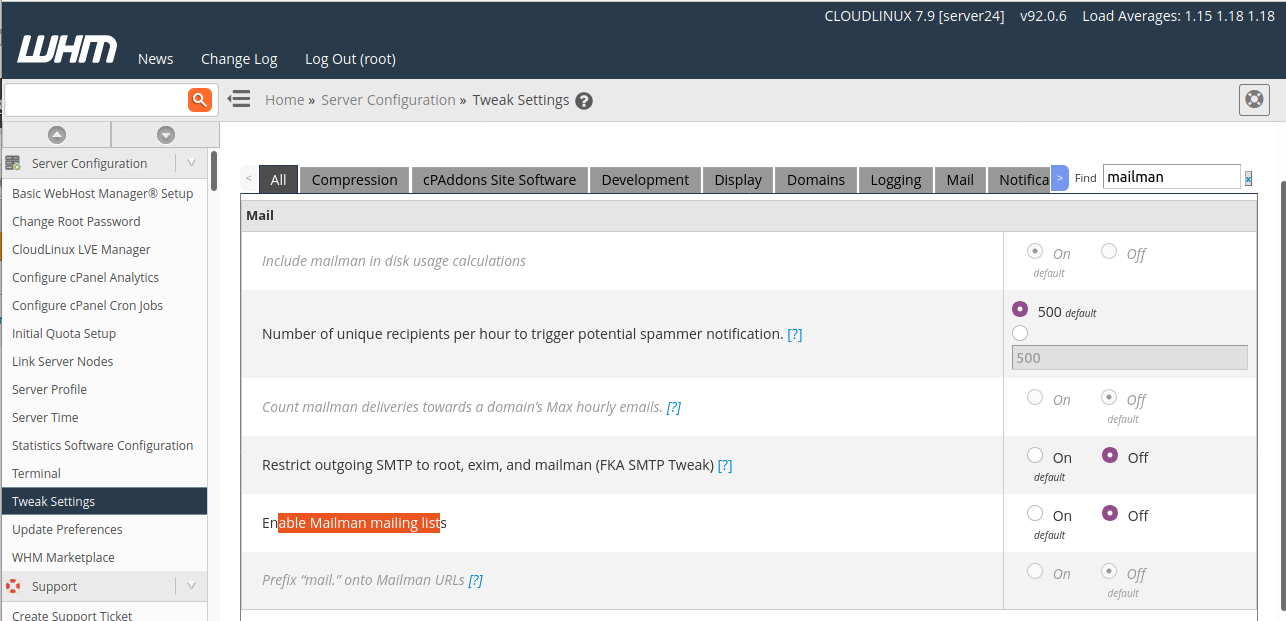 Set value for "Enable Mailman mailing lists" to Off. Scroll down, click the "Save" button.