Magento 1.9 store login not working in Chrome
On a site running Magento 1.9, user login is not working on Google Chrome.
The problem is due to cookie setting in Magento. Login to Magento Admin, go to
Admin > System > configuration > web > Session and Cookie Management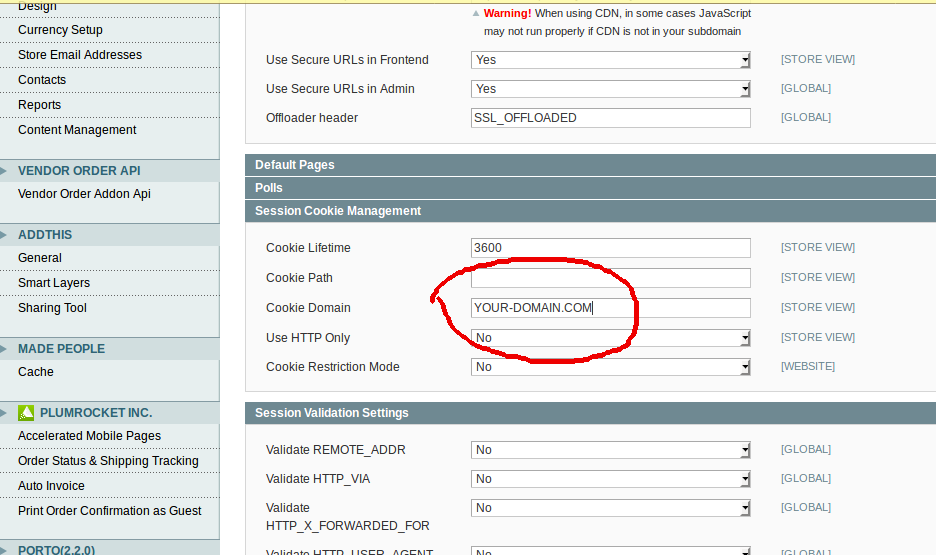 Put your domain name in "Cookie Domain" text box and click Save Config.