G Suite TLS Negotiation failed, the certificate doesn't match the host
When sending email from G Suite email account, email bounce with following error message
TLS

Negotiation

failed

,

the

certificate

doesn

'

t

match

the

host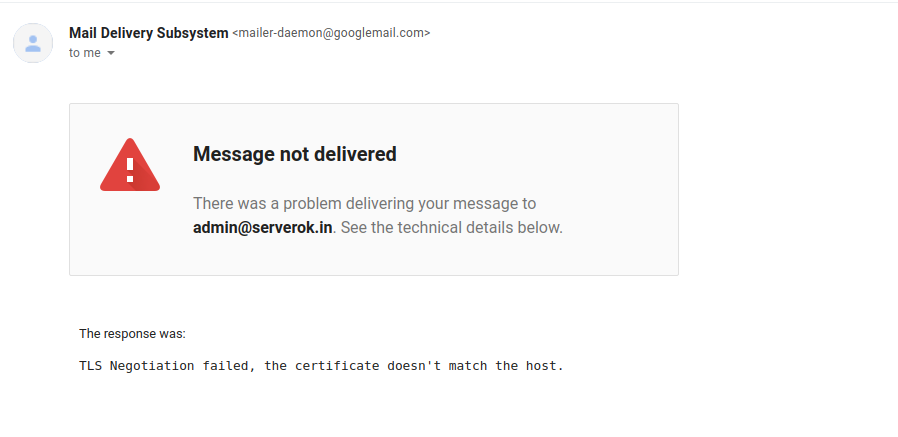 This is because the G Suite Gmail account have Route configured and the SMTP server configured have no valid SSL.
Solution
You can install a valid SSL on your mail server or disable the TLS checking. To disable TLS checking, go to
G

Suite

Admin

>

Apps

>

G

Suite

>

Gmail

>

Hosts
On this page, you will see your routes (remote SMTP servers). Edit the one you are using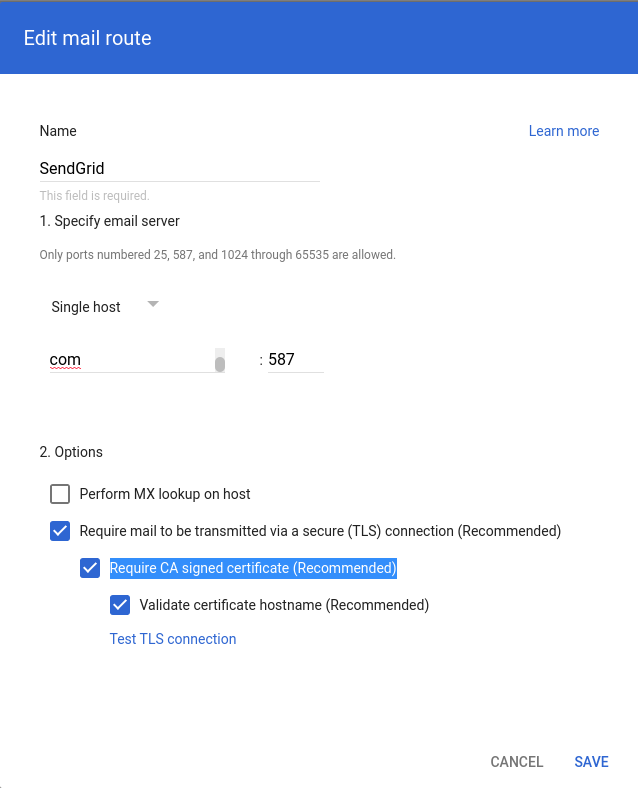 You need to disable the check box "Require mail to be transmitted via a secure (TLS) connection (Recommended)".
It is better get SSL fixed. If your mail server use a differnt SSL, just change server name in that page.